Local Area
Great Orme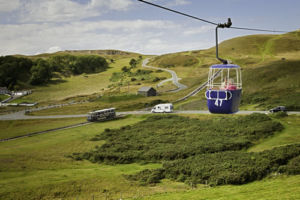 A gargantuan limestone headland reaching into the Irish sea. This huge historical lump of land is home to the oldest mines of Europe, it's also one of the first places in the area to have had human settlement. A colony of Kashmiri Goats have their home on the Orme and are one of its most characteristic features. On a clear day from the summit which is home to a summit complex and cafe, you can see the Isle of Mann.
West Shore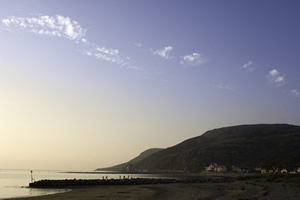 The gorgeous sandy west shore is Llandudno's lesser known, but arguably more beautiful beach. Enjoy views off towards puffin island and the lleyn peninsula – the ideal beach for a long view of a breathtaking sunset. The beach here has reeds, dunes and sweeping swathes of sand.
Promenade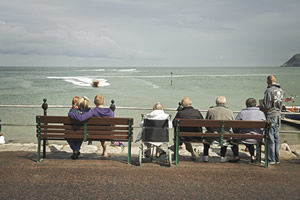 The grand Victorian promenade is one off Llandudno's key features, the prom is set between the stretch of seafront which extends between the Great Orme and the Little Orme. A family favourite for walking along and getting some fresh air.
Conwy Castle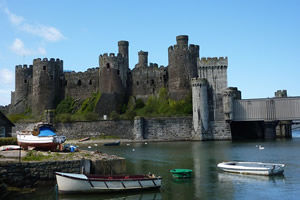 One of King Edward of the Longshanks' infamous Iron Ring of Castles constructed around Wales. This castle sits atop the banks of the Conwy estuary, where you can look out to Conwy Mountain as well as the banks of Deganwy with the Vadre twin hills and the ruins of an even more ancient castle sitting on top of that.
Venue Cymru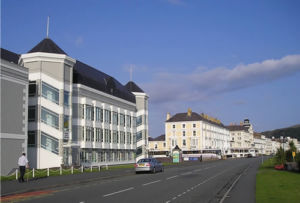 One of Wales' premiere theatre and venues. Hosting everything from international theatre productions, to world famous bands, plays and pantomimes.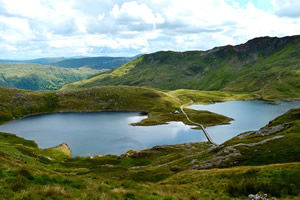 Snowdonia National Park
The National Park of Snowdonia has long been famed for it's wonderful scenery, which is all encompassing, from mountains, rivers, lakes, marshes, crags, forests and meadows. This is considered by many to be the most beautiful location in all the UK.
Bodnant Garden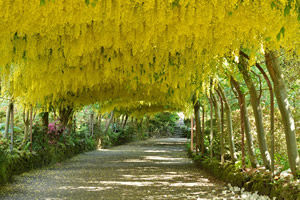 This amazing garden is only a 15-minute drive from Llandudno and offers 80 acres of gardens set in North Wales countryside. It fuses some of the most beautifully cared for arrangement of terraced and wild gardens, containing flora from all over the world, paying special care and attention to native plants. Offers a different view all year round – a vibrant bright summer garden, auburn autumnal blaze of leaves, a winter wonderland and an optimistic spring – as the fresh flowers poke through for the new year.